Ventura Attorney Profiles
Attorney John Negley, CFLS
John Negley, CFLS has extensive experience in family law with over 100 family law contested hearings and trials. With prior experience in complex real property disputes, John's primary focus now is dealing exclusively with complex custody and financial disputes.
John understands the complex emotions involved in divorce, child custody and support, community and separate property, business valuation and domestic violence issues. He maintains a high level of proficiency and knowledge of the law in order to offer "zealous representation" with legal expertise tailored to your unique needs.
Over the years, John has handled a very broad range of cases including: high net worth individuals involving multiple businesses and extensive real estate holdings. Our office has represented physicians, attorneys, former professional athletes as well as military service members, business owners, technology and engineering professionals, contractors and their spouses.
John is a member of the Ventura County Bar Association, VCBA - Family Law Bar Association and past board member. He is also a member of ProVisors as well as a past member of the Jerome Bensen Inns of Court, and has been nominated by his peers to Super Lawyers Rising Stars®. In addition, attorney Negley is a Certified California Family Law Specialist. He represents clients in Thousand Oaks and all of Ventura County, CA.
John graduated top of his law-school class from the Southern California Institute of Law.
Out of the office, John is the father of five boys and enjoys CrossFit®, cycling, and surfing. He is also very active in his church and community.
View the firm's profile at FindaFamilyAttorney.com and contact us today to schedule an appointment.
Attorney Michael Rutkowski
Currently, Michael Rutkowski is a Certified Family Law Specialist (CFLS) and focuses exclusively on all areas of family law. In addition, he also has state and federal experience in complex pharmaceutical litigation and intellectual property rights.
Michael grew up in the Bay Area, outside San Francisco, attending UC Berkeley where he double majored in Psychology and Integrative Biology at UC Berkeley, and after exploring neuropharmacology and cancer research, decided on pursuing a legal career as a means to work with new people and help individuals directly.
A graduate of Washington University in St. Louis School of Law and a member of the Missouri Bar, Michael practiced in multi-jurisdiction litigation settlement for several years before returning to California. He feels fortunate to have had the opportunity to spend time as a stay at home dad, which has helped shape a real understanding of the many roles parents play in raising children.
He enjoys spending time on the beach with his brilliant wife and high school sweetheart and their amazing sons in sunny Southern California.
Attorney Jeffrey Aisen, Esq.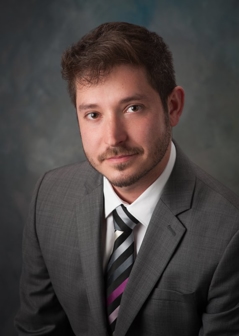 Jeff Aisen joined Negley Law, APC in February of 2018, where he focuses his practice on assisting clients in matters of family law—including divorce & separation, child custody, domestic violence, and child & spousal support.
Early in his legal career, Jeff served as a judicial extern to the Hon. Judge Kerry Bensinger of the Los Angeles Superior Court. Prior to joining Negley Law, APC, Jeff completed a clerkship with the Federal Public Defender's Office, where he litigated federal sentencing appeals on behalf of clients.
Jeff received his undergraduate degree from Macalester College in St. Paul, MN, double-majoring in economics and philosophy. He earned his JD from the Washington University in St. Louis School of Law, where he received awards in recognition of his skills as an advocate for clients. Jeff is a member of the California State Bar, the Ventura County Bar Family Law Association, and the Santa Barbara County Bar Association.
Originally from the Chicago area, Jeff lives in Santa Barbara with his fiancée and their wonderful cat, Ophelia. They enjoy spending their free time together playing strategy board-games, taking road-trips, and rooting for the Chicago Bulls.